1-Lep's World
Lep's World is a legendary platform game with almost 175 million downloads.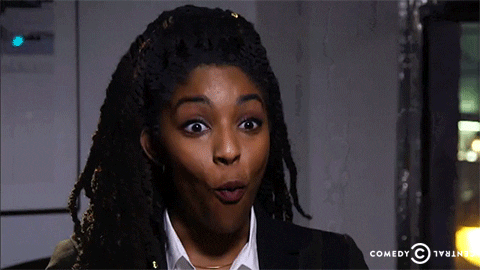 Platform game where the objective is to finish with all the evil elves in the fields that we travel. These elves pretend to stay with the lands that are everywhere so we have to stop them to achieve their objective… they are fast and skilled and in many cases can be armed! Move fast … and accurately … and help Lep find his gold. It is hidden in different levels with an amazing design, and our little hero is determined to find every last nugget.
What are you waiting for to sign up for the party? Play now!
From the creators of the number 1 Lep's World…. nerByte presents the awaited sequel to Lep's World, they have chosen the best ideas and have incorporated them into Lep's World 2, addictive game with more levels, more objects, more enemies, improved animation, incredible graphics and stunning new sound effects. Let´s have a look…
2-Fernanfloo
Fernanfloo, the new trendy game? Fernanfloo has become a huge success, with 1-5 million downloads.
Every day Fernanfloo must fight against an army of animals and we control Fernanfloo! so we will fight through each level trying to get the highest score! You'd better see for yourself  Play now!
3-Fruit Ninja
Fruit Ninja is a dangerously addictive skill game in which the object is simply to slice up as much fruit as you can. The only thing you need to do in Fruit Ninja is to swipe your finger across the screen to wield your sword and cut fruit, that's all you need to know to get started with the addictive Fruit Ninja action game!
Challenge yourself and see how far you can go! or simply practice your fruit-cutting skills 😉 Fruit Ninja is one of those games that feels super rewarding to play. The feeling of slicing fruit is so satisfying that it keeps you coming back for more and more FUN!
4-Temple Run
With over a million downloads, Temple Run is a modern running game where you need to escape from the evil demon monkeys. You've stolen the cursed idol from the temple, and now you have to run for your life to escape the Evil Demon Monkeys nipping at your heels.
Swipe to turn, jump and slide to avoid obstacles, collect coins and buy power ups,unlock new characters, and see how far you can run!!
Over 200 MILLION players worldwide!
5-PAC-MAN Bounce
With PacMan broke records, many generations and lots of fun, from the hand of Bandai arrives a renewed version of the classic game of SEGA, PacMan Bounce. This new game has sensational graphics, and has maintained the mechanics of the original game, making it very interesting for all fans of this historic game.
Open the way by eating the world of Snack-Land and help PacMan to return home through edible worlds full of delicious surprises. Enjoy an adventure full of challenges!
PacMan Bounce offers a total of 100 levels in 10 worlds filled with many sweets, and as you progress, each level will be much harder to beat: bounce through the walls, overcome obstacles, waka-waka on Pac-Points, evade ghosts, collect stars and get keys to win!
Enjoy an adventure full of challenges!! Play now!
6-Geometry Dash Lite
It is a rhythm-based running game which currently has 21 official levels and nearly 30 million online levels made by people in the community. Make your way  by jumping and flying in this platform game and rhythmic action!
Test your skills as you open up by jumping, flying and tumbling through dangerous passages and sharp obstacles. In some levels you will guide a spaceship to the end, while others will require turning over gravity, dodging skewers and more..
Simple one-touch game that will keep you entertained for hours! Play now!
7-TETRIS Blitz
Tetris is a phenomenon. Created in 1984 by Russian programmer Alexey Pajitnov, it's one of the most recognizable video games of all time!.  Enjoy the mythical puzzle game with blocks, with amazing new features, such as incredible design.. And best of all: it's free and without ads!
Run to get the best score!! Play now!
8- JEWELS Star
Another classic Match-3 game is being launched on the Android Market.
Your task is to win the Jewels Star, pass the levels and try to get all the stars at all levels. Play now!
9- Slippy Snake
The ultimate remake of Snake! Now you can play the classic snake game like never before.
Unlock new challenges and features and be sure you'll be entertained for hours. Play it now and enjoy the game without annoying ads disturbing your game 😉
10_  Football Penalty Go!:
Win the football match in this game by scoring the deciding points in the penaltyshootout. Each time your kick lands in the goal you will win a point, but if you miss the point will go to the opposing team!Have fun playing the soccer game Football Penalty Go!
⭐ NEW FAVORITES ⭐
Tom & Jerry: Mouse Maze 2: Tom and Jerry: Cheese is everywhere and Jerry is on a mission to get it all! But Jerry must be careful as Tom is hunting him. Help Jerry pick up all cheese avoiding Tom in this funny cat and mouse game. Use power-ups and everyday household objects to stay one step ahead! Enjoy it!
SUBWAY SURFERS: Run on the train tracks, surf on top of the trains themselves, and keep out of the track inspector's reach as you defy death over and over again! Sharpen up your reflexes and make certain that your hand-eye coordination is up to the task, because you won't be slowing down for a second. The track inspector is on your tail, so you have to keep moving through this hazard-ridden world.
BREAKER BLITZ: Destroy the blocks to escape! Using a shovel and a ball to hit the carefully placed blocks. Destroy all the blocks to advance to another challenging level. Can you survive a Breaker Blitz?
These have been our favorite games!! what do you think?, which ones are yours? 
Tell us!!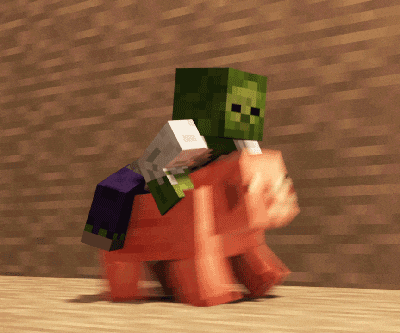 Thanks for your comments! 3>